I'm taking at least one Daily Action to #ResistTrump! Every day, I Affirm, Sustain, Reflect, and then Act. To see the Affirmation,
click here
. To see the Principles I'm working from,
click here
. So what are
you
doing? Let me know in the comments, and maybe I'll do it too!
Today's Sustenance
I turn for sustenance today to the book of Micah. Micah spoke to Israel of impending doom, but also provided a reason for the coming calamity, a promise of better days, and a prescription for action in the present and the future. I think atheists and believers alike can appreciate the poetry and social justice in the prophecies of Micah, especially in verses like:
"...they will beat their swords into plowshares and their spears into pruning hooks. Nation will not take up sword against nation, nor will they train for war anymore." - Micah 4:4
"He has shown you, O Mortal, what is good. And what does God require of you? To do justice, love mercy, and walk humbly with your God." - Micah 6:8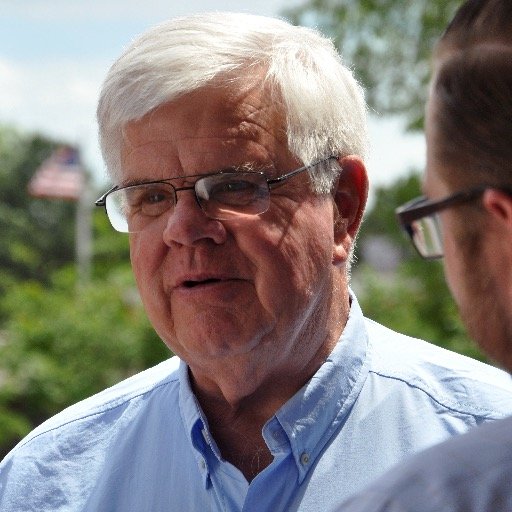 Democrat Foster Campbell is in a Senate runoff in
deep red Louisiana. Let's help him out!
Today's Reflection
A few cherished ideas that we are going to have to part with:
1. "The arc of history is long, but it bends toward freedom." Then away, then toward, then away, depending on who shows up to do the bending.
2. "We've finally changed things for the LGBT community." Well, yes. But they can always change back, because we will always be in the minority and subject to the whims of public approval. We need to cast our gains in stone. But, even then, political action and awareness are the duty of every member of our community, because they are our only means of defending the gains we make.
3. "Demographically, the future is ours." Maybe, but the other side hears that, too, and is taking steps to prevent it. It's very likely that voter suppression cost us the election and they managed that without owning all three branches of government. Look for them to set the levers how they like them, then break them off.
4. "Social Media/Get Out the Vote/Latinx People are/is our secret weapon." Sharing something on Social Media is satisfying and easy, but it is simply no replacement for the physical activism of writing a representative or attending a Town Hall Meeting. If the Tea Party did anything decent at all, it's the lesson it offers us. We have to get off our computers and go show up. We can't rely on complex operations or our presumed advantage with any class or race to save us.
The rural voter has many advantages. His vote counts more in a Presidential contest. Her vote matters more in a Senate race. But there are more of us! We have to be more than a vote. We have to be a voice raised loudly, not in a single shout, but in a steady, unrelenting anthem that says "This is not okay. Fix it. Fix it. Fix it."
Today's Action
Today I gave to the Senate campaign of Foster Campbell. He's a Democrat who's in the run-off in my home state of deep Red Louisiana. A win in that state would give us one more precious vote in the one body that's capable of countering the worst of Trump's excesses. I made mine a small weekly gift until the Dec 10 runoff because a weekly gift helps them to budget more effectively.